Homebrew
The missing packager manager!
Homebrew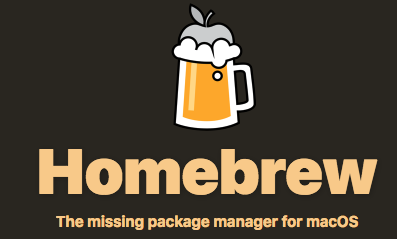 Homebrew
Paste the following at a Terminal prompt to install

/usr/bin/ruby -e "$(curl -fsSL https://raw.githubusercontent.com/Homebrew/install/master/install)"
                        
Homebrew
To search for a package:

                        brew install <packagename>
                        
Homebrew
Get info about a package:

                        brew info <packagename>
                        
Homebrew
Install a package:

                        brew install <packagename>
                        
Homebrew
Install the following packages

                        brew install rsync
                        brew install htop
                        
Reading and managing papers
Reading and managing papers
To keep up with our field,
we have to read papers every single day!
And we need a way to organize it too!
Reading papers
There are many websites out there to do just this:
VoxCharta
ADS
Astrobites
amont others ...
My advice is to check it every day!
Organizing papers
After reading them, you need to organize them
Software like
Mendeley
Papers
Simple Finder
are great at doing this!
With Mendeley, you can
Organize papers in folders
Sync a watched folder
Create bibliography for project
Update library onlie
Mendeley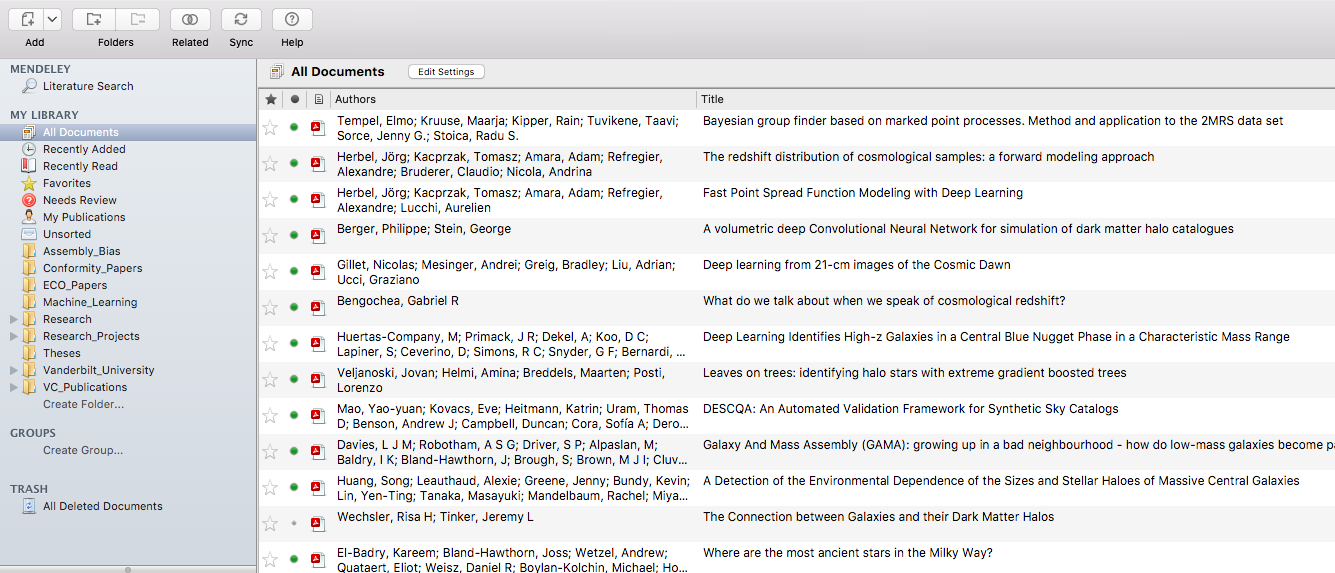 Let's setup your Mendeley
First
Download Mendeley:
Create the following folders in "Documents"

BibTex_Files
Mendeley_Desktop
Mendeley_Docs_Temporary

Go to "Mendeley Desktop" >> "Preferences"
Go to "File Organizer"
Now go to "Watched Folders" and choose the folder "Mendeley_Docs_Temporary"
This is the folder to which you save your files temporarily!
And finally ....
Go to "BibTex" tab
Now with Mendeley ...
Files are now in be in sync
They are available when you save them in "Mendeley_Docs_Temporary"
You can create a bibliography for a project
Are finally organized!